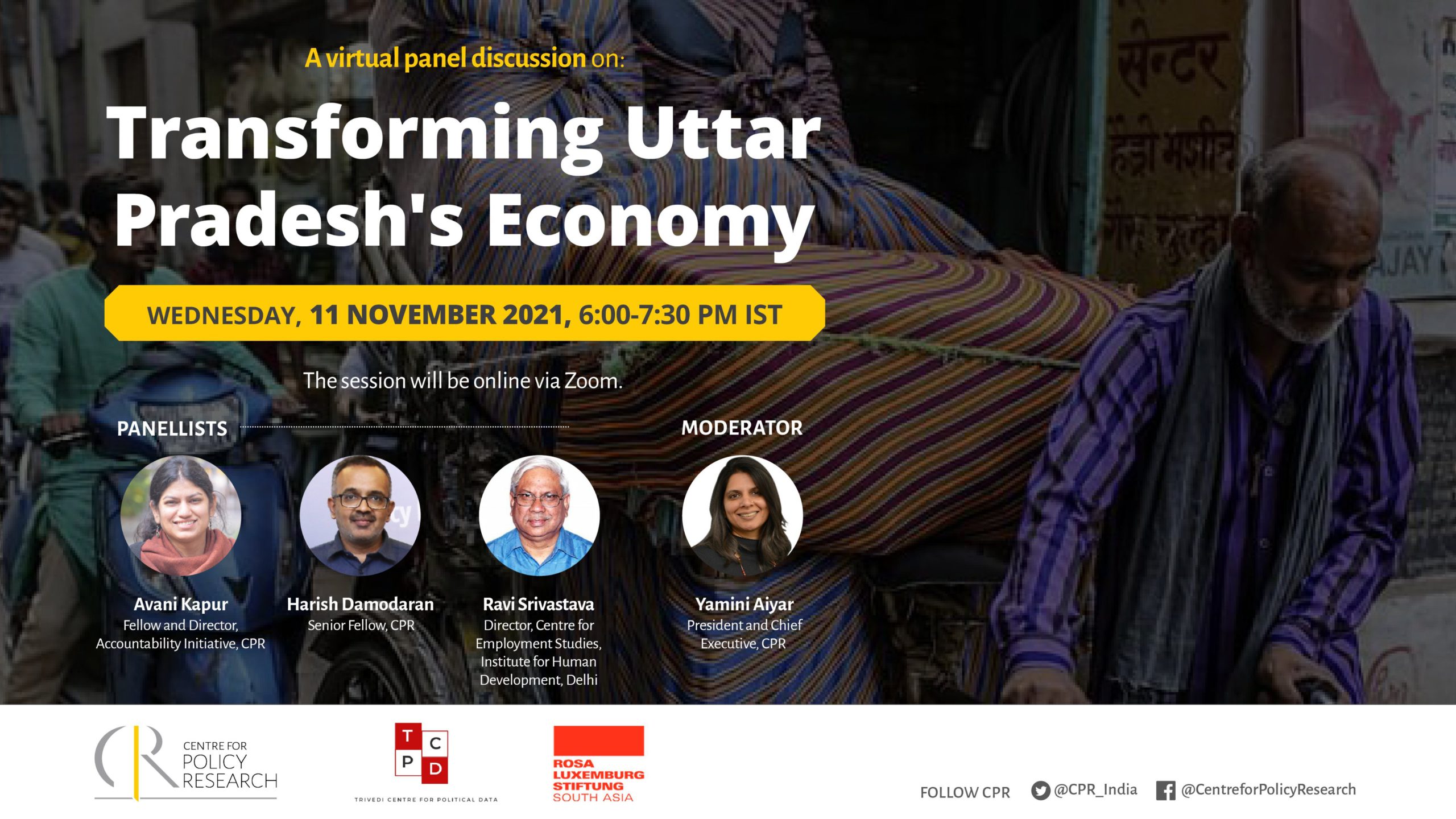 The Centre for Policy Research (CPR) and the Trivedi Centre for Political Data (TCPD), Ashoka University invite you to a virtual panel discussion on: Transforming Uttar Pradesh's Economy
Panelists: 
Avani Kapur, Fellow and Director, Accountability Initiative, CPR
Harish Damodaran, Senior Fellow, CPR
Ravi Srivastava, Director, Centre for Employment Studies, Institute for Human Development, Delhi
Moderator:
Yamini Aiyar, President and Chief Executive, CPR
The session will be online via Zoom, please register here. You can also Watch the session online on the CPR Facebook page.
For any queries, please email communication@cprindia.org.